First Aid Training Courses 

From £22pp
We have a number of FAA Accredited First Aid courses available, including paediatric, to meet your workplace training requirements.
Please see below for courses available.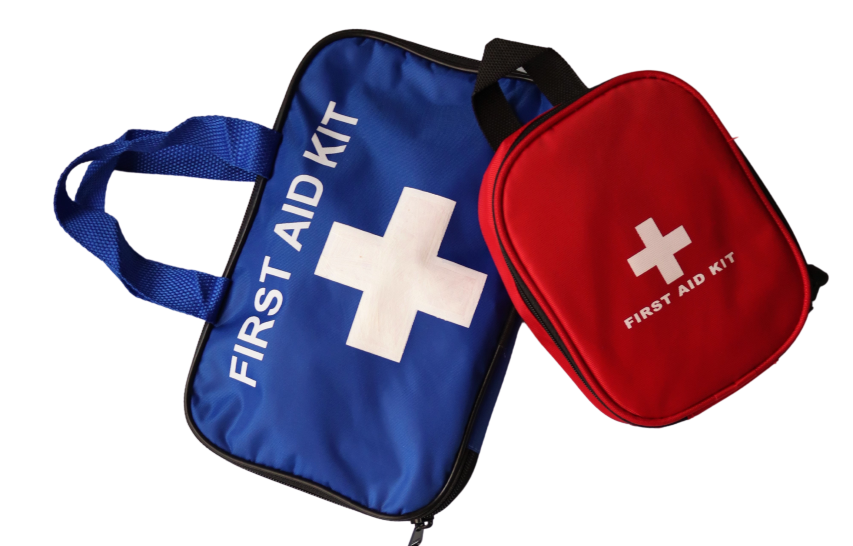 Instructor
Silvana has been delivering training for over 12 years to many organisations across various industries, specialising in Health & Safety related topics, Health & Social Care training and Employee and Leadership Development programmes.
Myself, Graham and Ethan recently attended one of your first aid courses.
We all enjoyed the day and found it to be very informative and it exceeded our expectations.
The course was easy to follow and the instructions were clear & concise.
We would have no hesitation in recommending this course to other people. 
We had all our staff trained in First Aid. The training was accessible to all, well timed and allowed people to practice skills and ask questions. All staff rated the training highly and say the feel confident to administer first aid in school now as a result of this. I would definitely recommend them to others and we will be booking again to renew our training in the future. Thanks
Silvana was strongly recommended to us to present our annual first aid training event for our employees. Yipiyap employs highly academic gap year students in the year before they go to university and we required the course to be tailored specifically so it was very much geared towards young people and the risks/ injuries and accidents they could potentially face. The course, therefore, had to be bespoke and cover a broad range of emergency treatments.
Given the lockdown situation, we had to adjust our plans to hold the training online. Silvana delivered the content of the course extremely well given the constraints of an online meeting. Even the use of the defibrillator was expertly demonstrated in 2D. First aid courses (in my experience) can be pretty dry and talks that many have already sat through on numerous occasions, so it is a challenge to deliver them in a way that attracts and maintains full attention. Silvana's infectious personality made the course fun at the same time as it being informative and useful. It was really interactive and because of her approach, everyone felt comfortable to ask questions through the talk and at the end.
I thought your medical emergency course training was extremely relevant to todays situation. It was very thorough and i recommend those who haven't done it yet, to start with you. I think you are very polite and approachable as well as very knowledgeable. I love the fact that you tailor your course to the audience. I've already recommended you to friends and family who are dentists and medical practitioners. Just wanted to say a huge thankyou from me and my team for refreshing our knowledge.
Myself and a colleague attended a 1 day Emergency First Aid at Work training course provided by Compliance Training Ltd. I've completed a lot of first aid and resuscitation training in the past, having worked as a lifeguard for 10 years, but that was a long time ago so I knew there would be gaps in my knowledge and things that have been updated since then. My colleague had no previous experience of any first aid training. With this in mind, I feel the delivery of the course was excellent. The training provided covered all the basics required, which is a lot to fit into one day, but it never felt rushed and we were always given time to digest the information and ask any questions if needed, and where appropriate we were given time to practice the practical skills to support the information provided. The trainer on the day was friendly, enthusiastic and very knowledgeable. She did a great job of getting people involved and making the day informative and fun to be part of. If you're looking for a training provider to deliver First Aid, or other training including Healthcare, Manual Handling or Food Safety then I'd highly recommend you speak with the team at Compliance Training.
We recently used the services of Compliance Training Ltd to deliver our 1st aid training. The company ensured that the training was tailored to our needs and were able to accommodate our requests. We will be using Compliance again and would highly recommend them for their professional services at a competitive rate.
I would like to give feedback regarding the First Aid training delivered at Roselands last week. All the staff commented that it was very interesting and worthwhile. Silvana demonstrated the importance of first aid to make staff feel confident to practise if necessary. I would definitely use Compliance Training Ltd for further training.
Thank you for providing the First Aid Training yesterday. All the staff really enjoyed it and one commented that it was the best training she has ever been on. I look forward to working with you again in the future.
Another fantastic training session with Compliance Training. Silvana coached the team through basic life support, the session was engaging, informative and fun! Thank you so much for providing this service and supporting FMN Graces Place.

Copyright © 2022 Compliance Training Limited